Caravan
Caravan is a Christian scout-like organization for children ages 4 through 6th grade. The program emphasizes Christian development in all areas of life: social, mental, physical, and spiritual. At weekly meetings, children will participate in activities to earn badges while learning about Christ's love for them. The Caravan year runs from mid September to the beginning of May.
Kids Own Worship
The Children's Church program that we have at Mackey Church of the Nazarene is designed to provide a worship experience that is at a level that kids can understand. We provide a fun safe environment where the kids have worship, a lesson, and even snacks. Children's Church for kids age 3 through Kindergarten.
Sunday School
At Mackey Church of the Nazarene, we have Sunday School Classes for all ages. Our Sunday School provides an opportunity for children to learn the basic principles of the Christian faith as well as the major stories of the Bible. This is an excellent opportunity for children of all ages to begin to learn and be #Equipped by the Holy Spirit for Christian life and ministry.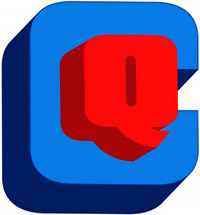 Children's Bible Quizzing
Children's Bible Quizzing provides an opportunity for kids to learn Scripture in a fun question and answer style competition. Every month the kids travel to different churches to compete against kids from churches all over our district. Children's Bible Quizzing is designed for kids in Kindergarten through the 6th grade. There are weekly practices during the "quiz season".